Of the
65 films
submitted for this year's Academy Award for best foreign film, these are the eighteen I've seen, in order of my preference.
1. France, A Prophet
2. Israel, Ajami
3. Korea, Mother
4. Germany, The White Ribbon
5. Peru, The Milk of Sorrow
6. Mexico, Backyard
7. Romania, Police adj.
8.Colombia, The Wind Journeys
9. Slovenia, Landscape No. 2
10. Estonia, December Heat
11. UK, Afghan Star
12. Denmark, Terribly Happy
13. Hungary, Chameleon
14. Bulgaria, The World Is Big and Salvation Lurks Around the Corner
15. Belgium, The Misfortunates
16. India, Harishchandrachi Factory
64. Greece, Slaves in Their Bonds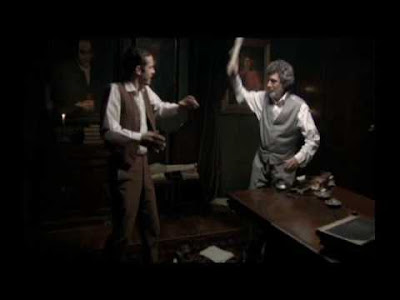 65. Argentina, The Secret in Their Eyes
I thought the top six were great, the next few were good, and the last two were horrible. I look forward to getting to see more of them as they become available.